Oven-fresh, best quality from AUSTRIA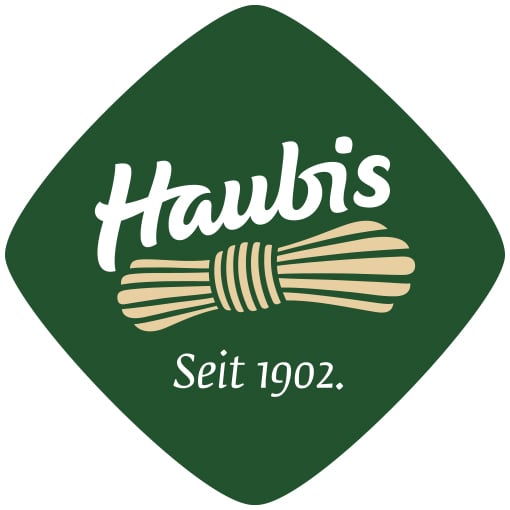 About Us
HAUBIS VIETNAM & THUERINGER LANDSTOLZ VIETNAM
The two companies are from the same owner, Ms. Tram Le, who has an enormous passion for cooking and food. After some years living in both Germany and Austria, Ms. Tram brings the highest quality of German and Austrian goodies to introduce to Vietnam.
Started in 1902, Haubis is known throughout Austria, Europe, Middle East and Asia for their delicious, organic and gluten-free, lactose-free breads, rolls, baguettes made to the highest standards. Ingredients are 100% from Austria. We use pure Petzenkirchen spring water, local salt works and untreated rock salt, long time matured sourdough, etc. "Go regional whenever possible": that's our motto to ensure CONSISTENT TOP QUALITY.
As an internationally operating company, Haubis naturally has its high hygiene standards securitized. Haubis is not only certified according to the IFS Food Standard, but also the proud recipient of the AMA quality seal, AMA Biosiegel and the EU organic logo (AT-BIO-902) and Top 49 Destination in Lower Austria 2018.
Haubis Vietnam is the exclusive importer and distributor in Vietnam, offers a selection of the most popular varieties of typical Austrian/ German Breads, Rolls, Baguette; which are Organic, Lactose-free, Gluten-free and Vegan in fresh baked and partly baked frozen format. Haubis Vietnam provides delivery and catering services.
Let us take care of your craving for good bread!
------------------------------------------------------
Thueringer Landstolz Vietnam imports original traditional hand-crafted high-quality sausages from Thüringen, Germany with a selection of the specialty Thüringen Rostbratwurst, Currywurst, Bockwurst, Fränkische Mini-Bratwurst and Grillfackel as a starting base. We are adding more and more from our full range products...
Thueringer Landstolz Vietnam delivers products to customers' doorsteps and organizes and attends different kinds of networking events as well as offers catering services.
Fleisch & Wurstwaren Schmalkalden GmbH Thüringen Landstolz was founded in 1990 with European approval for slaughter, cutting and processing as well as annual certifications by independent auditors/ control authorities.
Products for sell:
Variety of original Austrian/ German Bread (around 20 kinds of bread with different taste)

Variety of imported original quality German Sausages and condiments (6 different kinds of sausages and meat products)

Homemade Schnitzel, Potato Salad, Austrian Cream Cheese, German Kräuterbutter
------------------------------------------------------
Đã có nghề bánh gia truyền qua 4 thế hệ!
Bắt đầu làm bánh từ năm 1902, Haubis được biết đến trên khắp nước Áo, Châu Âu, Trung Đông và Châu Á về nhiều loại bánh mì tuyệt ngon, hữu cơ (organic) và không chứa gluten (gluten-free), không trứng sữa (lactose-free), không bơ, không chất phụ gia, không chất hoá học, không chất bảo quản, được sản xuất theo tiêu chuẩn cao nhất.Thành phần nguyên liệu 100% của Áo. Chúng tôi sử dụng nước suối thiên nhiên Petzenkirchen (spring water), sử dụng muối địa phương và muối mỏ nguyên chất chưa qua xử lý, bột chua tự nhiên (natural sourdough) được ủ trong thời gian dài, vv… "Sử dụng nguồn nguyên liệu địa phương bất cứ khi nào có thể": đó là phương châm đảm bảo CHẤT LƯỢNG HÀNG ĐẦU NHẤT QUÁN.
Là một công ty hoạt động có tính toàn cầu, Haubis tự nhiên có các tiêu chuẩn vệ sinh cao đã được chứng nhận. Haubis không chỉ được chứng nhận theo tiêu chuẩn thực phẩm của IFS, mà còn có con dấu chất lượng AMA, AMA Biosiegel và logo hữu cơ của Châu Âu (AT-BIO-902) và nằm trong Top 49 Địa danh nên đến ở vùng Lower Austria trong năm 2018. Sản phẩm bánh Gluten-free được cấp chứng nhận từ. Sản phẩm bánh Gluten-free của Haubis được chứng nhận từ Tiêu chuẩn AOECS (Hiệp hội cộng đồng Celiac Châu Âu) cho Thực phẩm dành cho người không dung nạp Gluten.
Haubis Việt Nam là nhà nhập khẩu độc quyền tại Việt Nam, rất hân hạnh mang đến cho bạn nhiều lựa chọn các loại bánh mì nguyên ổ, cuộn nhỏ và bánh mì que dài đặc trưng của người Đức/ Áo. Sản phẩm đa dạng hữu cơ, không chứa chất phụ gia, không chất hoá học, không chất bảo quản, không đường lactose, không trứng, bơ, sữa, nhiều loại hạt, phù hợp với người ăn tốt cho sức khoẻ, thuần chay, bệnh tiều đường, etc.
Bánh được sản xuất hoàn toàn từ sản phẩm thiên nhiên phù hợp với người ăn kiêng, giảm cân/mỡ, bệnh tiểu đường, kiêng đường lactose, kiêng gluten và ăn thuần chay.
Haubis Vietnam giao toàn thành phố bánh nướng nóng theo từng đơn hàng hoặc giao bánh đông lạnh để khách hàng tự nướng.
Hãy để chúng tôi giải quyết cơn thèm bánh mì đẳng cấp của bạn…
Haubis Vietnam Team