Oven-fresh, best quality bread from AUSTRIA - Handmade quality sausages from GERMANY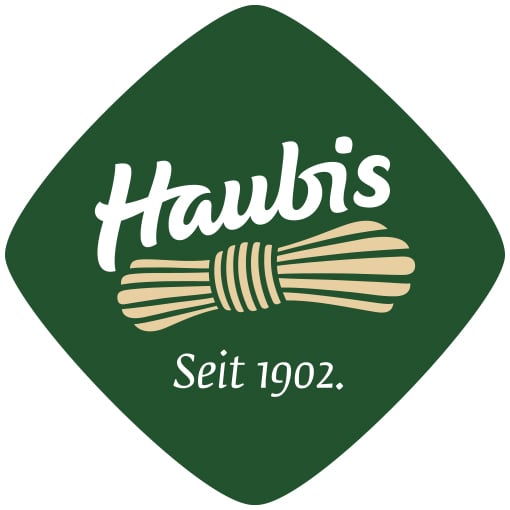 About Us
[tiếng Việt bên dưới]
HAUBIS VIETNAM, THUERINGER LANDSTOLZ VIETNAM & TRAM HAUS (DER IMBISS SAIGON)
The three companies are from the same owner, Ms. Tram Le, who has an enormous passion for cooking and food. After some years living in both Germany and Austria, Ms. Tram brings the highest quality of German sausages and Austrian bread to introduce to Vietnam. Recently we moved to 125A Quốc Hương, P.Thảo Điền, TP.Thủ Đức and set up our new company Tram Haus Co., Ltd. to include these companies and a cozy little bistro, Der Imbiss Saigon, serving typical German, Austrian and other western food.
We deliver products to customers' doorsteps, organize and attend different kinds of networking events as well as offer catering services.
Der Imbiss Saigon is happy to serve you our high-quality imported products and homecooked comfort food, cooked with love and care.
Products for sale:
Variety of original Austrian Bread (around 20 kinds of bread with different savory taste)

Variety of original quality German Sausages and condiments (6 different kinds of sausages and meat products)

Home-cooked specialty comfort food of Wiener Schnitzel, German sausages, Currywurst, Potato Salad, Sauerkraut, Apfelstrudel, Schupnudeln, Austrian Cream Cheese, German Kräuterbutter and more...
Let's have a date at Tram Haus!
---
Started in 1902, Haubis is known throughout Austria, Europe, Middle East and Asia for their delicious, organic and gluten-free, lactose-free bread, rolls, baguettes made to the highest standards. Ingredients are 100% from Austria. We use pure Petzenkirchen spring water, local salt works and untreated rock salt, long time matured sourdough, etc. "Go regional whenever possible": that's our motto to ensure CONSISTENT TOP QUALITY.
As an internationally operating company, Haubis naturally has its high hygiene standards securitized. Haubis is not only certified according to the IFS Food Standard, but also the proud recipient of the AMA quality seal, AMA Biosiegel and the EU organic logo (AT-BIO-902) and Top 49 Destination in Lower Austria 2018.
Haubis Vietnam is the exclusive importer and distributor in Vietnam, offers a selection of the most popular varieties of typical Austrian/ German Bread, Rolls, Baguettes; which are Organic, Lactose-free, Gluten-free and Vegan in fresh baked and partly baked frozen format. Haubis Vietnam provides delivery and catering services.
Let us take care of your craving for good bread!
---
Fleisch & Wurstwaren Schmalkalden GmbH Thüringen Landstolz was founded in 1990 with European approval for slaughter, cutting and processing as well as annual certifications by independent auditors/ control authorities.
Thueringer Landstolz Vietnam imports original traditional hand-crafted high-quality sausages from Thüringen, Germany with a selection of the specialty Thüringen Rostbratwurst, Currywurst, Bockwurst, Fränkische Mini-Bratwurst and Grillfackel as a starting base. We are adding more and more from our full range of products...
-------
Ba công ty này do cùng một chủ sở hữu, cô Trâm Lê, người có niềm đam mê lớn với nấu nướng và ẩm thực. Sau vài năm sống ở Đức và Áo, Trâm mong muốn mang những sản phẩm xúc xích Đức và bánh mì Áo chất lượng cao nhất về Việt Nam. Gần đây, chúng tôi vừa mới chuyển đến 125A Quốc Hương, P.Thảo Điền, TP.Thủ Đức và thành lập công ty mới, Công ty TNHH Nhà Trâm, để thống nhất các công ty này và mở một quán ăn nhỏ ấm cúng, Der Imbiss Saigon, phục vụ các món ăn Đức, Áo và ẩm thực phương tây khác.
Chúng tôi giao hàng đến tận nhà của khách hàng, tổ chức và tham dự nhiều sự kiện kết nối cũng như cung cấp dịch vụ ăn uống tại gia.
Der Imbiss Saigon rất vui được phục vụ quý khách các sản phẩm nhập khẩu chất lượng cao và thức ăn nhà nấu, được nấu bằng tình yêu thương và sự quan tâm.
Sản phẩm được bán:
Nhiều loại bánh mì nhập nguyên bản từ Áo (khoảng 20 loại bánh mì mặn)

Nhiều loại xúc xích sản xuất thủ công, chất lượng chính gốc từ Đức (6 loại xúc xích và sản phẩm thịt khác nhau)
Đồ ăn đặc sản nấu tại nhà như món thịt chiên trứ danh từ Áo Wiener Schnitzel, xúc xích Đức, Currywurst, Salad Khoai tây, Báp cải chua Sauerkraut, Bánh táo Apfelstrudel, Mì khoai tây Schupnudeln, Pho mát kem Áo, Bơ rau mùi Kräuterbutter của Đức và nhiều món ngon nữa ...
Mình hẹn nhau ở Nhà Trâm nhé!