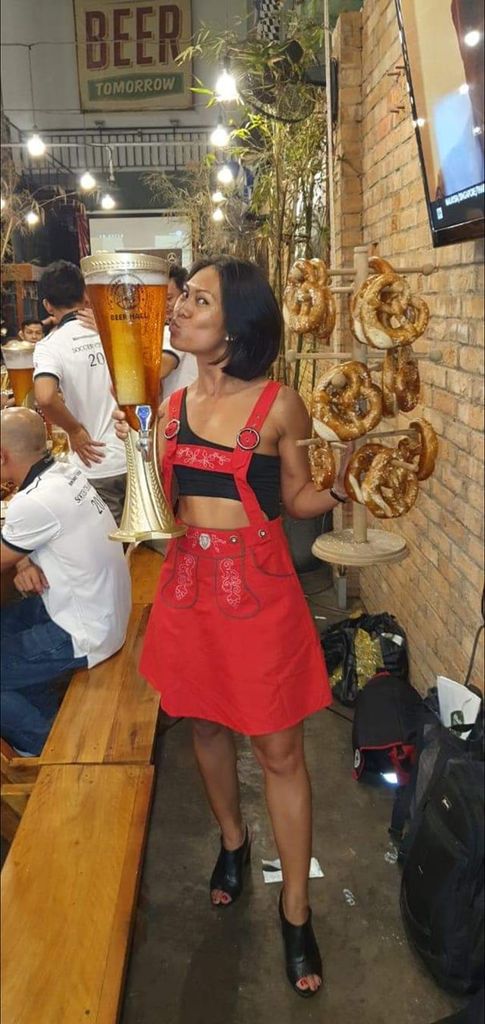 HAUBIS OKTOBERFEST 2020
It's commming again!!! OKTOBERFEST!
The Oktoberfest is an important part of Bavarian culture, having been held since the year 1810. Other cities across the world also hold Oktoberfest celebrations that are modeled after the original Munich event.
Due to the Covid pandemic, the Oktoberfest 2020 in Germany and the one in Vietnam organized by GBA (German Business Association) has been cancelled
Fortunately, we now still can celebrate it in Vietnam in small size with our group of friends.
Don't worry, Haubis Vietnam covers you with our ORIGINAL Pretzel
and German Beer (per request) and soon ORIGINAL German Thüringer Sausages from our same owned company Thueringer Landstolz Vietnam (estimated arrival first week of October).
Please get in contact with us for your Oktoberfest special deal!
Link for product details: https://haubis.com.vn/prod.../pretzel-roll-banh-pretzel-vong
Please place order for delivery here:
https://haubis.com.vn/collections/roll-pretzel
Hotline/WhatsApp/Viber: 0909 20 30 29
Messenger to Haubis Vietnam
INGREDIENTS:
WHEAT FLOUR, water, yeast, rapeseed oil, non-iodised table salt, dextrose, malt four (WHEAT), acidity regulator: sodium hydroxide.
NUTRITIONAL VALUES per 100g:
Energy value: 1393kj, 329kCal - Fat of which saturates: 3.4 g, 0.5 g - Carbohydrate of which sugars: 61g, 5.7 g - Fibre: 4.3 g - Protein: 11 g - Salt: 2.2 g
ALLERGENS & TRACES OF ALLERGENS:
Contains: Cereals containing gluten and derived products. May contain traces of: egg, milk, nuts, sesame and soya.
---------------
Thành phần cấu tạo: Bột mì, nước, men, dầu hạt cải, muối ăn không iốt, dextrose, bột mạch nha (lúa mì), chất điều chỉnh độ axit: sodium hydroxit. Có thể có nguồn gốc từ trứng, sữa, hạt, hạt vừng, đậu nành.
#oktoberfest #germanfest #beerfest #pretzel #bretzel #bavarianpretzel #germanbread #haubisvietnam